Other Stuff (basically downloads of some older stuff)
all prices free.
Most of the stuff on here is us but some of it is our friends. I have tried to group the like-projects together and illuminate how they are related in the hypotheses I have drafted up for your casual perusals.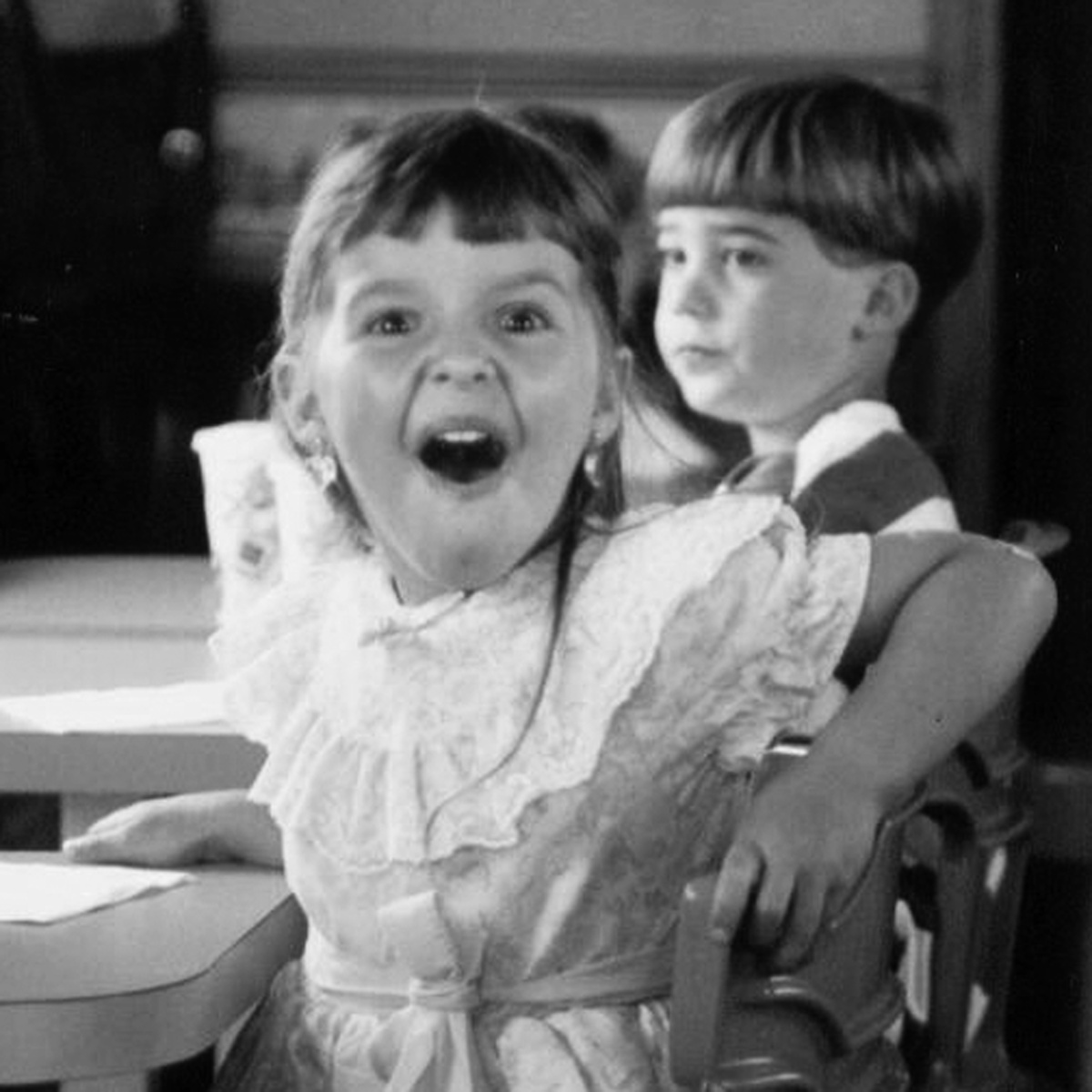 Slim Fathers l Old Fruit (2012)
Dann, Mark, and I started making up and recording songs for a new Baby Control album shortly after Zoe moved to Seattle. Unsurprisingly, we didn't manage to keep any momentum and the recordings we started were abandoned. A few years later we dug them out, Courtney and Tom worked their respective magiks and Pizza/Pop put it out as a tape for us as Slim Fathers, a new name I once again dislike saying to relatives.
Download here.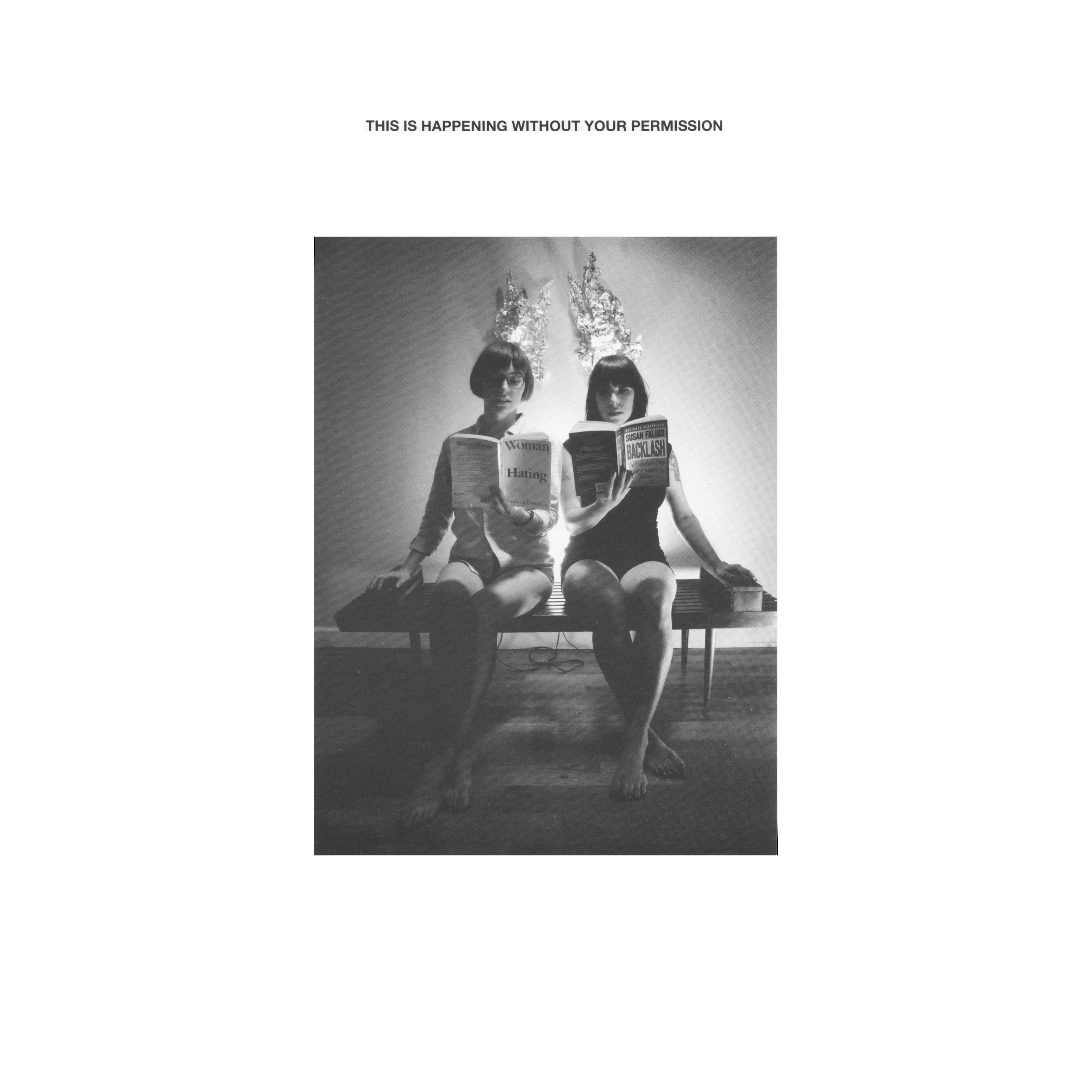 Various Artists l This Is Happening Without Your Permission (2009)
Baby Control was asked by Teenage Teardrops to do a Bikni Kill / Huggy Bear covers 12" with Triumph Of Lethargy Skinned Alive To Death and TacocaT. We picked a couple songs and practised them a handful of times. We recorded the music at our practise space with Brad from Animal Names pressing record and sent them to Dann from TOLSATD to record Zoe's parts and mix. He did, the other bands recorded their stuff in some manner or fashion as well and boom, we had a record!
Download here.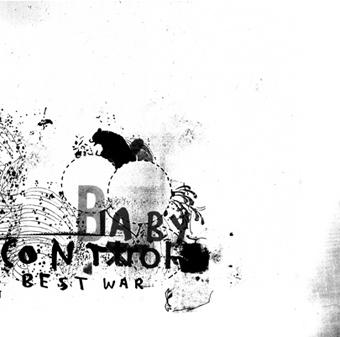 Baby Control l Best War (2007)
Baby Control's only album. Recorded over a weekend in a garage for just under $48, it's a noisy and skronky 11 song, 22 minute blast done a couple of months after Mark joined the band. "Gun Face" and "High Friends" were made up on the spot but the rest of the songs took a couple of years to get right (Mark should have joined earlier).
Download here.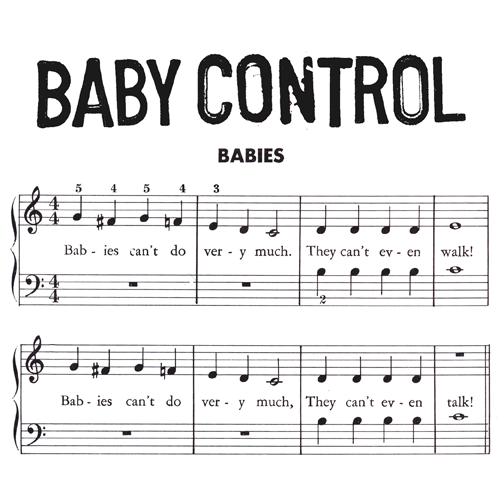 Baby Control l Babies (2005)
Here's an EP that Baby Control made in 2005 and never released, due mostly to apathy and forgetfulness. Recorded about six practises into being a band, it's really not half bad considering it is practically half bad. Mark hadn't yet joined so his trademark faux-ineptitude is missing but the slack is picked up nicely by Chris' "drumming". Features a Snoop Dogg synth lead on one song by Gang Violence's Rob Andow and artwork torn out of a piano for beginners book.
Download here.

Got To Get Got l Canadian Arts Collective Blues / Huge Zig Zag (2008)
A 4 song EP recorded by two different versions of the band on different coasts. The West coast version was me, Mark, Dann, and Tom. The East coast version was Mullane and his cronies. We recorded our two songs ("No One Riots In Winter" and "Mass Murder Weekend") with Shawn Cole during the sessions for Animal Names' Ballet Bones.
Download here.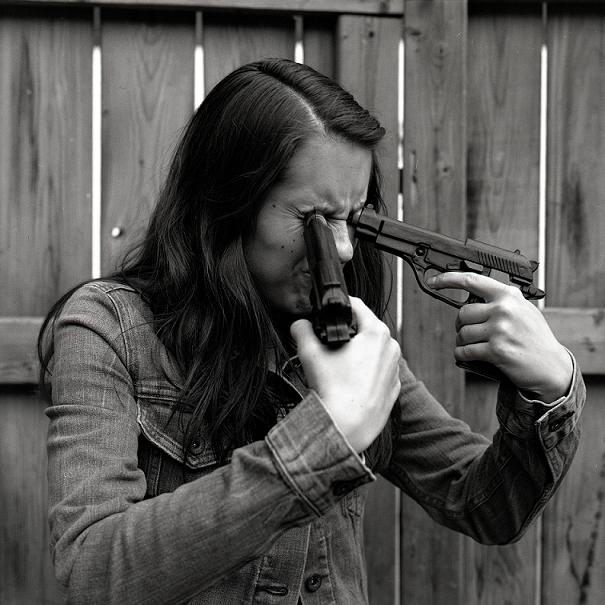 Fornix l ew e ew ah ah bada bada bing bang (2010)
Please come back, Fornix. A very short lived band that couldn't possibly have looked any less like they sounded, Fornix never played a show outside of Vancouver. They were our little secret but luckily, a secret that recorded every song they knew before Jessica, their ringleader, moved to Toronto to (presumably) try out for Broken Social Scene. Eleven proto-metal grunge anthems in less than fifteen minutes, I guarantee they could maybe be your new favorite band.
Download here.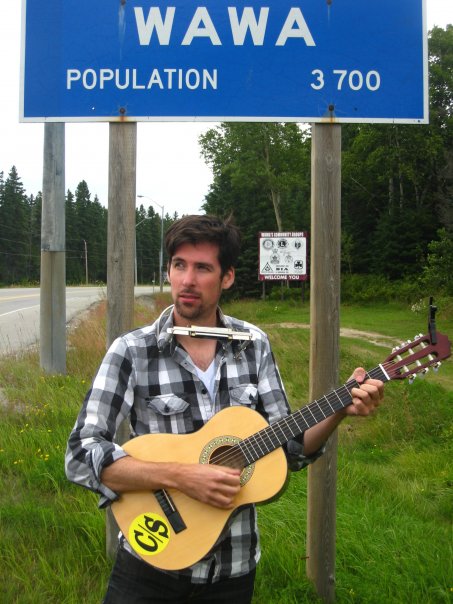 Gilligan Starship l October Demo (2009)
Here we have a two song demo recorded in Montreal over two days in October 2009 by Shane Patrick Murphy under his clever moniker, Gilligan Starship. Finally Quebec's most underrated city can be known for more than just The Dears and Mordecai Richler. Anyways, a team of advertising moguls spent just over six months in meetings and on facebook (using the instant messaging function) to hash out an equally clever title to accompany Mr. Murphy's two songs. Ladies and gentleman, they came up with _October Demo_. One of the moguls hasn't had a job since he thought up Clear Pepsi so please be gentle. The entire budget was spent on coming up with the title so Shane's partner in crime, J Muzik, took a picture on his cell phone for the cover. As for the songs themselves, they rule and you'll agree if your favorite singers couldn't sing.
Download here.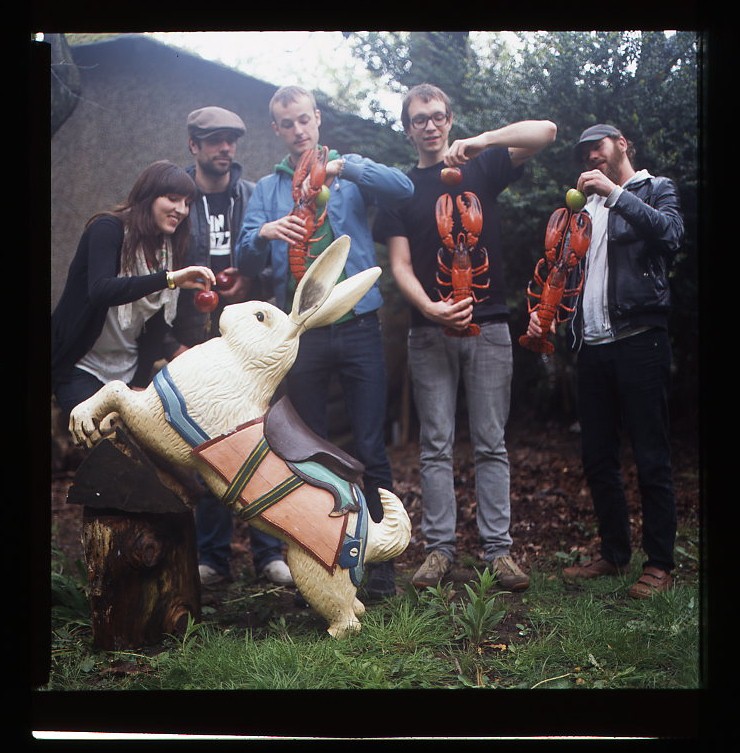 Animal Names l Two Versions (2009)
Recorded between November 2008 and June 2009, here are 14 songs in various stages of completion. Notable if only to hear "Pre-Storsley", which was cut from Let It Been. "Why Don't We Do It In The Road" is also worth the price alone. Picture by Ryan Walter Wagner.
Download here.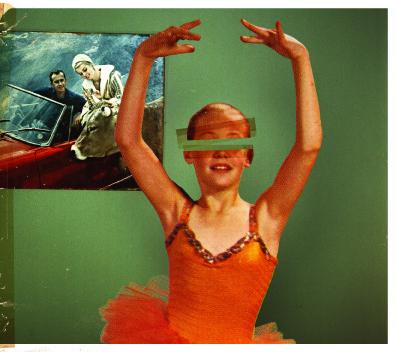 Animal Names l Ballet Bones (2007)
The album listened to by (their) parents dozens of times, Animal Names' debut is a make-it-up-as-we-go ramshackle affair that sounds great courtesy of Shawn Cole (Yukon Blonde, You Say Party! We Say Die!) and looks pretty sweet thanks to Andy Dixon (The Chemistry Designs). Fell short of the projected 20,000 copies everyone thought it would sell but taught that life truly is always disappointing when sights are set on impossible goals with only moderate to whatever is just a bit less moderate amounts of effort expended to reach them.
Download here.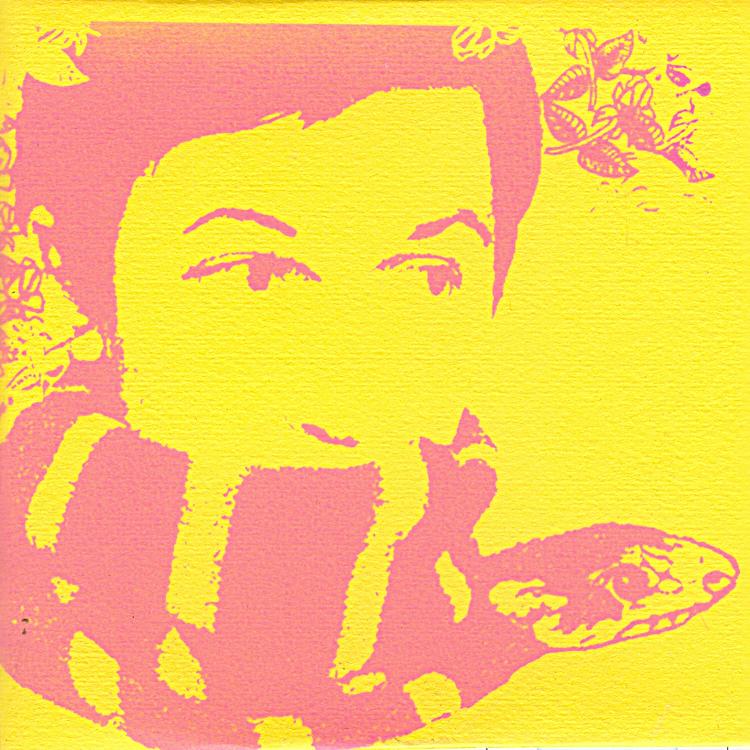 The Corta Vita l Self Titled EP (2004)
The Corta Vita's swan song, recorded in Glenn's basement in January and February 2004 by Chris. The songs on here are great despite the shoddy production value and I'd still mosh to it in my room if I could remember how to mosh. Calgary's song titles were evidently starting to get a bit shorter by this point, a fact that itunes will thank you for. Somewhere around 100 copies of this EP were made and featured fantastic silkscreened cover art by Pisha Crombie, recreated here in the way that only a JPG can do.
Download here.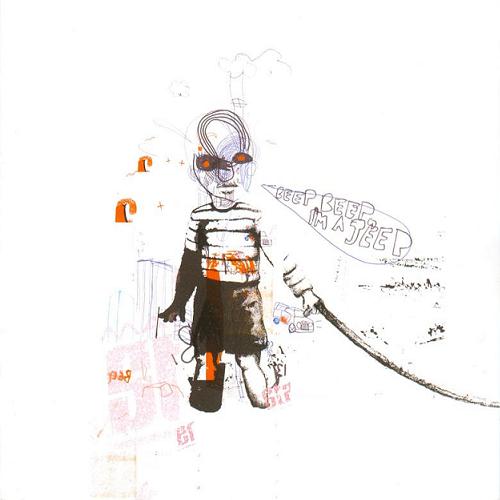 The Buzzing Bees l Beep! Beep! I'm A Jeep (2004)
Recorded in the summer of 2003 by the always great Jesse Gander and released by Mockingbird Records in 2004, literal handfuls of people ran out of their parent's garages in hopes of finding a copy in their nearest used CD store. How many were successful? You are asking the wrong person. Art on this one is by Andy Dixon and features the desecration of a great painting by Joyelle Komierowski.
Download here.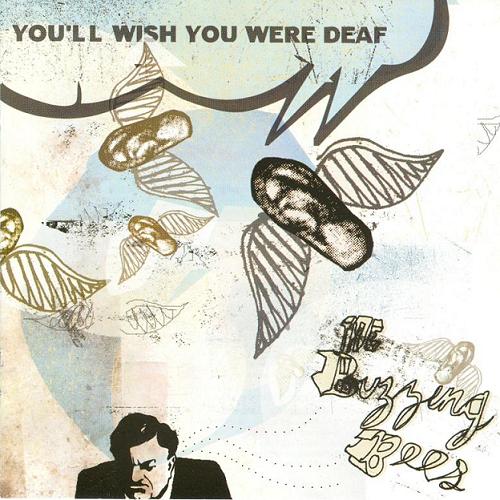 The Buzzing Bees l You'll Wish You Were Deaf (2003)
Kids love long song titles. Itunes? Not so much. This one was recorded by Casey Lewis in the summer or fall of 2002. Mockingbird Records released it in 2003. A friend told a promoter that The Buzzing Bees sounded like Cap'n Jazz and American Football. The promoter asked how fair his comparisons were. You, too, can now be the judge. I bet you'll never guess who did the art on this one.
Download here.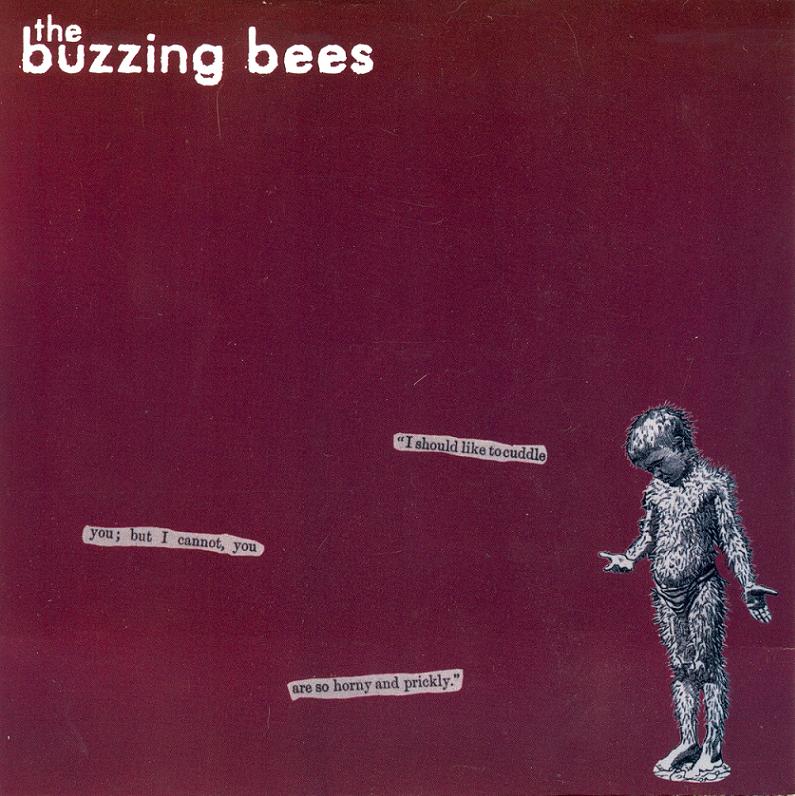 The Buzzing Bees l "I should like to cuddle you; but I cannot, you are so horny and prickly." (2002)
Recorded in January of 2002, this was The Buzzing Bees' first time in the studio and, well, it shows. From the questionable inclusion of a sound clip from 2001's America's Sweethearts to the arduous length of the songs, the band was clearly still learning. Still a fair bit of fun though, in a glorified demo sort of way. It was put out by The Burning Season in 2002 on 500 honey-colored 7" records and featured artwork swiped straight out of a Crispin Glover book (literally). The band re-recorded "Brett Gunther Wouldn't Harm A Fly Because He'd Rather Harm You" when they'd simply ran out of songs for their second full-length and smartly trimmed the title down a tad. "Denial Is Just A River" appears here for the first time.
Download here.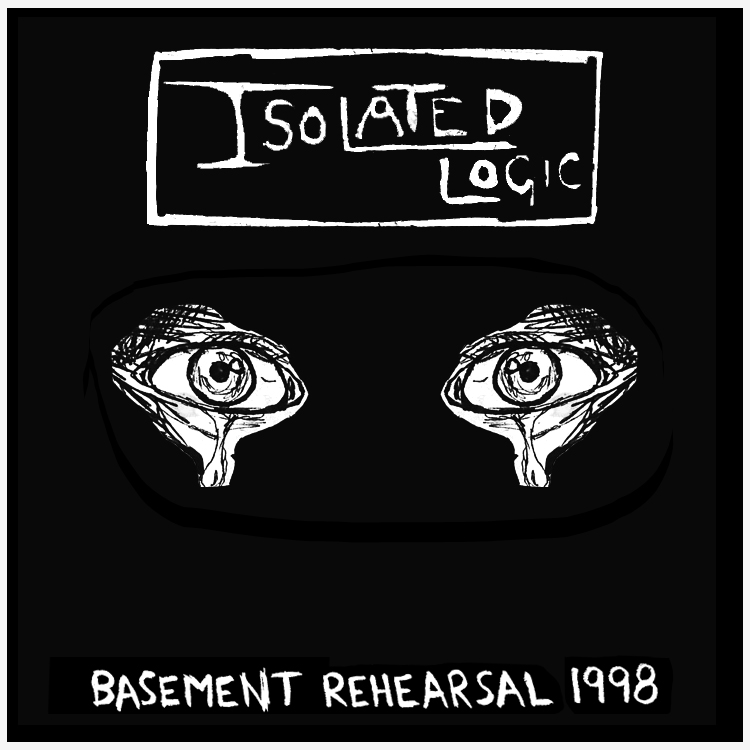 Isolated Logic l Basement Rehearsal (1998)
Isolated Logic never properly recorded anything, this is a recording from a practise in 1998. The band was put together at Brentwood bus loop and we'd meet there to go to practise. Peter and I had never even heard the music we were trying to play. Big Dan was originally our bass player but we recruited Andy when Dan moved to the East coast. Andy's playing bass on the rehearsal tracks and Dan is playing on the last track, a live set from the Multicultural Centre in 1997.
Download free here.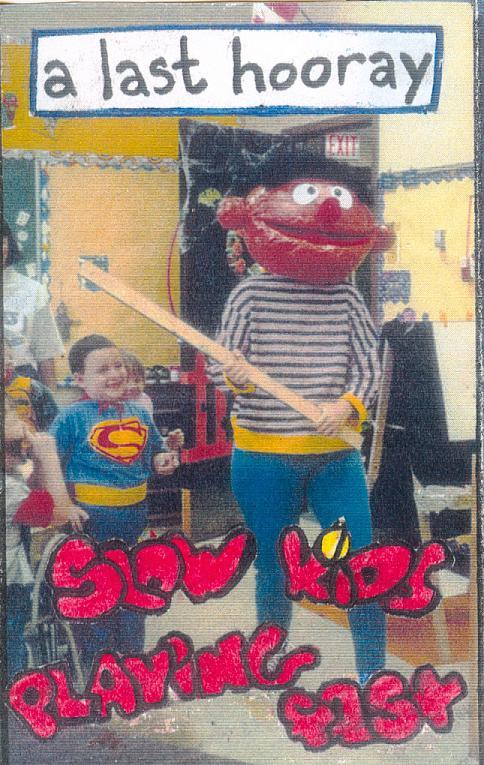 Slow Kids Playing Fast l A Last Hooray (1998)
The second tape Slow Kids Playing Fast released in 1998, I'm pretty sure the original run was in the neighborhood of 90 copies. Not changing their name was probably a bad move as they decided emo with typical random angsty outbursts was their true calling on this release and only even bothered pretending to be fast on a couple of the tape's nine tracks. Their friend Bryce recorded four of these songs in his basement, the rest were once again done by the same disinterested engineer that recorded their first tape in his trailer. This tape doesn't hold up as well as their first, the band apparently had never heard of "digital clipping" and it sometimes gets in the way of the songs, which are about as memorable as you'd expect coming from people between the ages of 15 and 17.
Download here.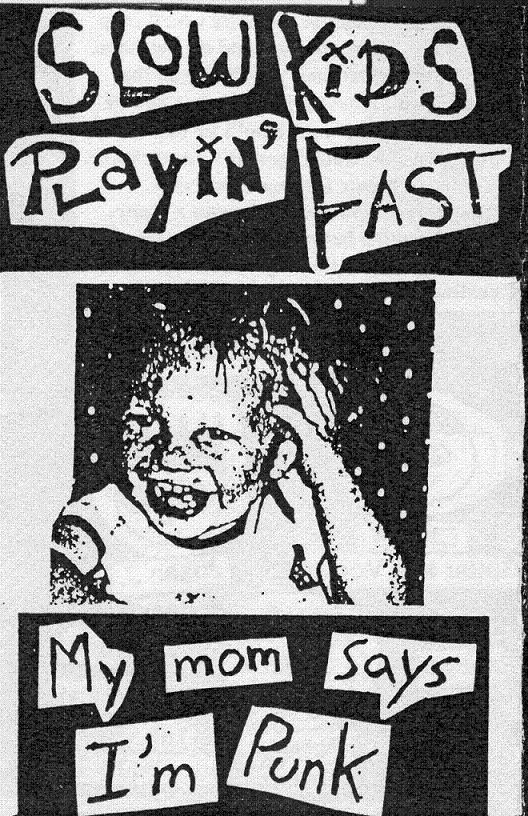 Slow Kids Playing Fast l My Mom Says I'm Punk (1998)
The first of two tapes Slow Kids Playing Fast released in 1998, the band never quite lived up to its name in sound but came close with titles like "Cool People = Sucky" and "Jizz On Blowpop", a reference I still don't understand despite having made up the title myself. Recorded and mixed over the course of five or six hours at a recording studio inside a trailer, the engineer was so enthusiastic about the project that he simply let the tape roll and left to make lunch. Undaunted (and unaware this was not usual procedure), the band powered through every song they knew and then made 35 copies to sell at shows they'd only find out they were playing when they'd see their name on handbills (true story). An instrumental recorded during the session, "The Adventures Of Thrasher And Longman", appears here for the first time.
Download here.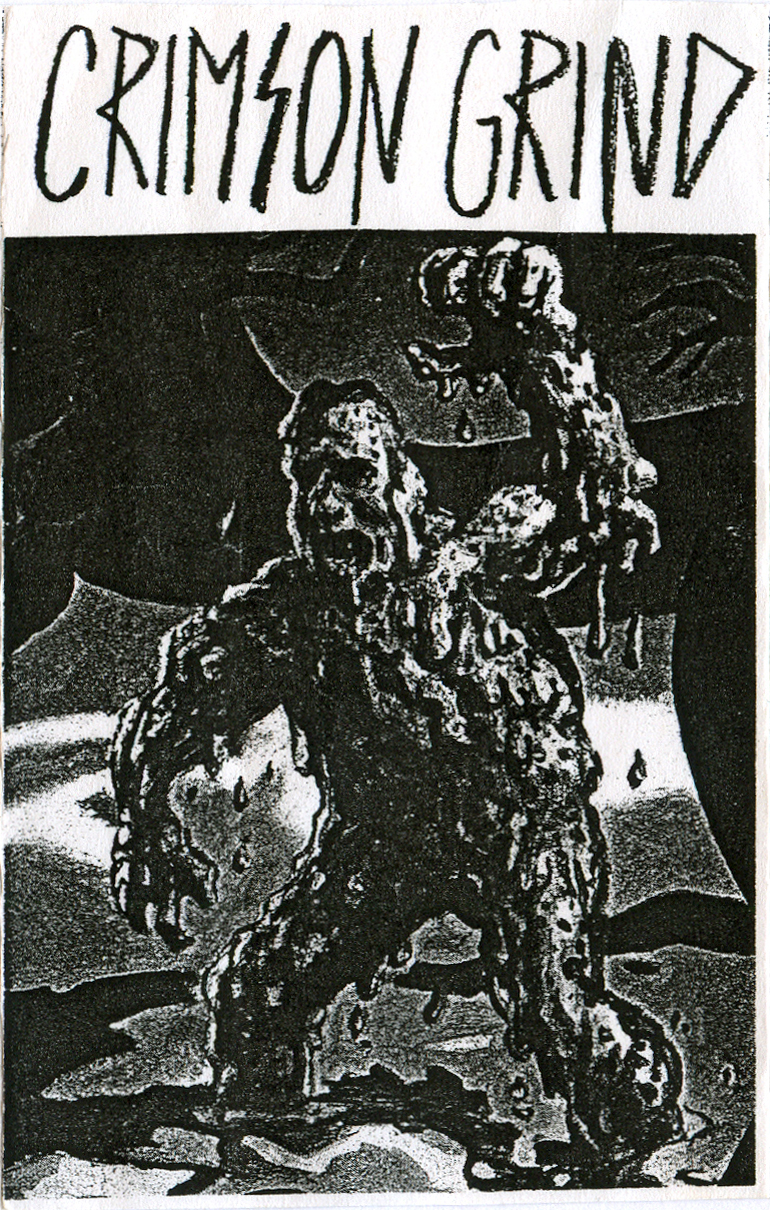 Crimson Grind l Simply Tolerated (1997)
My memory is hazy on this one. Justin agreed to play bass for Slow Kids Playing Fast if I could play bass for his heavy metal band. We rehearsed these 4 songs a few times and booked a few hours at a local studio (EK was the name, I believe). We recorded live and Justin did vocals afterwards while Dave and I sat on the floor in the control room with our friend Nick, who would've been the bass player if he had figured out how to play bass. Pretty sure Justin and Dave's parents were with us. It was my first time in a recording studio, good times.
Download free here.